IndyMedia Sapiens
A workshop on citizen journalism and Indymedia
You can express your opinion like this
or like this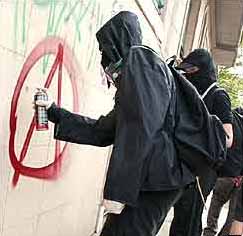 If you are lucky, you can reach 100 people... Do you want wider audience? Do you want your opinion to be heard by thousands?
Come to the 'IndyMedia Sapiens' workshop and discover how!!!
When:

20-00, June 25.


Where:

Morze Infoshop, 8 ker., Hegedű utca 3. Tűzraktér, Első emelet folyosó vége/First floor end of corridor.